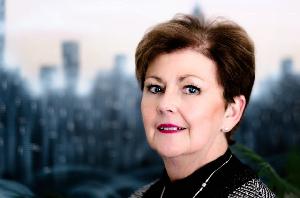 She's the one who makes things happen
Simply said, Barclay Personnel can't run without Marilyn! She is the backbone of the organization. With her recruiting knowledge, experience, business acumen and wise wisdom, Marilyn is the person we all turn to. Marilyn's knowledge of the staffing industry, professional high standards and ethics are reflected in the recruiters she has trained and mentored.
Marilyn is a Certified Personnel Counselor (CPC), Certified Temporary-Staffing Specialist (CTS), Certified Validated Trainer (NAPS), and Certified Human Resource Mediator. She has sat on numerous boards and committees, including several National Search Committees for Fortune 500 Companies, and the National Advisory Board for Personnel Certification for the National Association of Personnel Services (NAPS). Marilyn was the recipient of the Paul Woodbury Award representing outstanding service to the Personnel Industry. In 2015 Marilyn received the prestigious Harold B. Nelson Lifetime Achievement Award from the National Association of Personnel Services.
Nana of the year and proud of it
Marilyn has 8 beautiful grandchildren who are the light of her life. She hates winter and often escapes to visit her daughter in Florida, leaving the rest of the team in the deep freeze of the New Hampshire winter. She is solid as rock until she sees a sweet little mouse run buy and then it's all bets are off!